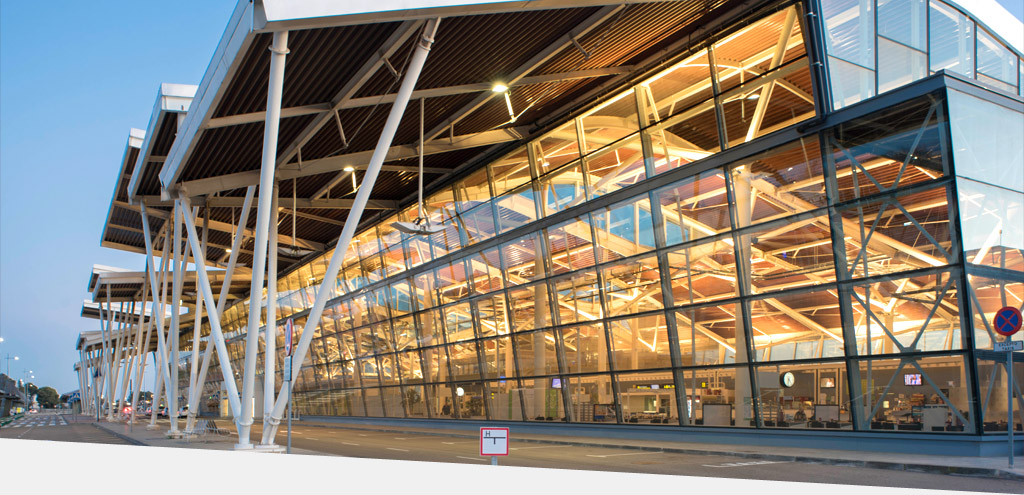 Taking logistics routes to new heights
Zaragoza Airport forms part of the largest logistics platform in Europe and is destined to become a role model in air transport of goods in long-haul flights and wide-body aircraft.
It is the third airport in the Aena network in terms of cargo volume, handling 12% of the cargo transported by air in Spain. It has the aircraft, equipment and development capacity to meet the specific needs of each company. Equipped with the latest technology, it is engaged in an ongoing improvement process.
Characteristics:
Two runways, one with a length of 3,000 metres and the other 3,718 metres, thereby allowing for any type of aircraft.
A 160,000 square-metre platform with two positions for B747-400 and three for B747-800.
Buildings to process cargo at the very front of the platform.
A general cargo terminal that occupies 1,600 square metres.
A multi-service terminal that occupies 1,400 square metres.
A Border Inspection Post (BIP) for animal-based products intended for human consumption. It is also a point of entry for plant-based products.
A terminal for perishable goods to maintain the cold chain, with cold stores able to hold the cargo from two B-747s.
A second cargo terminal measuring 1,000 square metres, built and operated by the company TNT, which specialises in express parcel services.
Passenger terminal.
A total of 60,000 square metres of land for use in logistics.
Able to handle aircraft under critical visibility conditions.
CONTACT INFORMATION
Ctra. Aeropuerto s/n.
50190, Zaragoza.
Telephone: (+34) 976 712 300
902 404 704
E mail: zazinformacion@aena.es