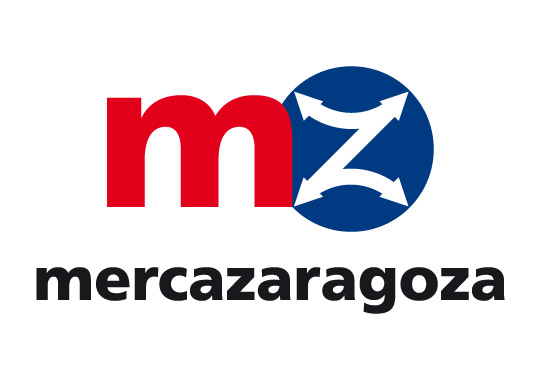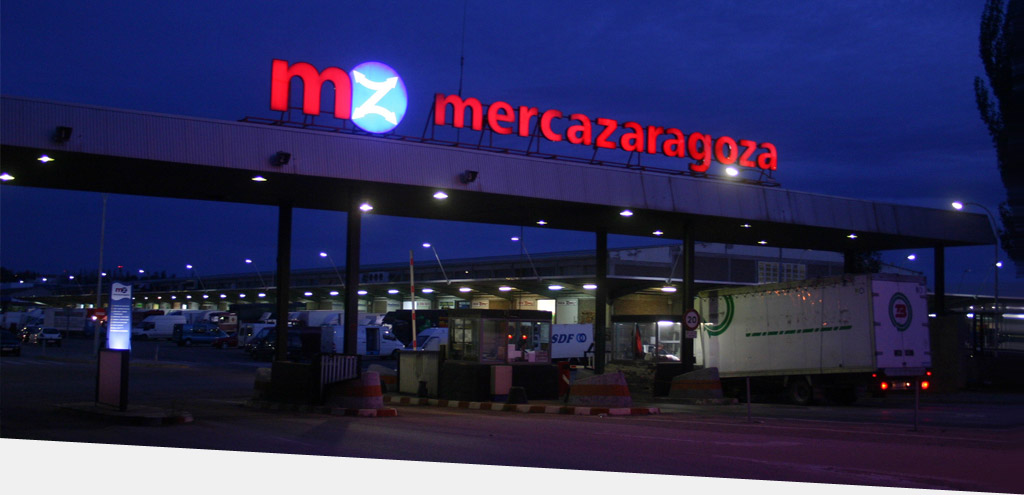 Food and agriculture logistics platform of Valle del Ebro
Mercazaragoza is a food and agriculture logistics platform that operates 24 hours a day, seven days a week, in order to guarantee the supply of fresh food to consumers, always in accordance with proper quality and food safety standards. Its goals include the promotion, construction and exploitation of the Central Wholesale Food Markets of Zaragoza, as well as the complementary services which it provides.
It was created 40 years ago and has become the most important logistics platform specialising in food and agriculture in the Valle de Ebro, combining the sector's greatest concentration of supply and demand all in the same location. It also has the backing of major logistics and organised distribution companies. Through its rail freight handling facility connected to maritime ports, it has access to international markets, for both general cargo, and food and agriculture products.
With over 150 companies already in place, there are 4,000 people working there every day in the production, transformation and distribution of foods and agricultural goods.
The companies in place in the two wholesale markets (fruit, vegetables and fish) and the meat plant sell around 100,000 metric tonnes of fruit and vegetables, 25,000 metric tonnes of fresh and frozen fish and shellfish and 35,000 metric tonnes of meat per year.
Mercazaragoza covers a surface area of 700,000 square metres. It is located on the Cogullada-Zaragoza road, alongside the Madrid-Zaragoza-Barcelona motorway, and as a result has an immediate link to the motorway and road network that links Zaragoza to Navarre, La Rioja, the Basque Country, Catalonia and the Valencian Region. It has its own rail lay-by for container goods. It is eight kilometres away from the city and fifteen minutes from the Delicias AVE high-speed rail station and the Airport of the provincial capital. The privileged location of Zaragoza makes it the epicentre for a region of consumers with 20 million people.
Areas of activity
Fruit and vegetable market. The Market has 31 fruit and vegetable wholesale companies, which occupy 80 stalls, and five multifunctional wholesale companies. Mercazaragoza currently has 49 air-conditioned stalls. The average amount of fruit and vegetables marketed each year totals 100,000 tons.
Fish market. The Wholesale Fish Market sells an average of 25,000 tonnes of fresh and frozen fish and shellfish a year. It is important to mention the presence of companies handling, filleting, packing and distributing fish at the ZAC.
Meat market. The market handles an average of 35,000 metric tonnes of meat a year, with 40 wholesale suppliers. There are 90 direct employees working as slaughterers in the abattoir, plus specialised staff and 300 indirect employees.
The Abattoir has been certified in accordance with European Union quality standards since 1986. Some years ago, it also obtained certification for Halal slaughtering, providing service to the local market and for export.
CONTACT INFORMATION
Carretera de Cogullada nº65, Edificio Administrativo
50014, Zaragoza.
Telephone: 976 46 41 80
E-mail: mz@mercazaragoza.es