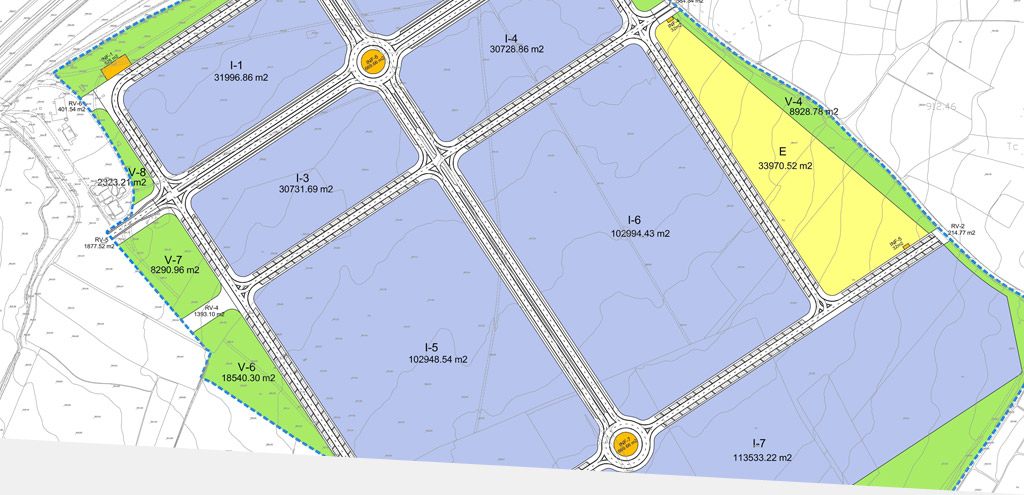 An industrial area connected to the Mediterranean
The Development Company of Calamocha (Sodecasa) aims to provide Calamocha with land for industry and services to boost the town's economic and social development. Its goal is to promote, support and participate in all types of economic activities and initiatives to generate wealth and/or employment in the area, particularly in the construction and operation of facilities, and in the acquisition, sub-division and sale of land, along with the construction and sale of works and services.
The location of the industrial estate, next to the A-23, the Teruel-Zaragoza rail link and the old N-234 road in the municipality of Calamocha, lies a privileged strategic position. It is at the point which connects the Atlantic to the Mediterranean, 100 kilometres from Zaragoza Airport, 400 kilometres from Bilbao and 200 kilometres from the Port of Valencia, all linked by a dual carriageway and motorway from the Mudéjar Dual Carriageway. This advantageous location provides easier access to first-class production and commercial centres, reducing transport costs and the mobility of goods because of the easy access provided to national markets.
The industrial zone covers 444,978.43 square metres of industrial land and is planned to be completed in five phases. Works on the first phase, involving 94,902.48 square metres of industrial land, will start in 2017.
CONTACT INFORMATION
C/Teniente Coronel Valenzuela, 9
50004, Zaragoza.
Telephone: 976 70 21 00
E mail:poligonos@iaf.es
www.sodecasa.es/