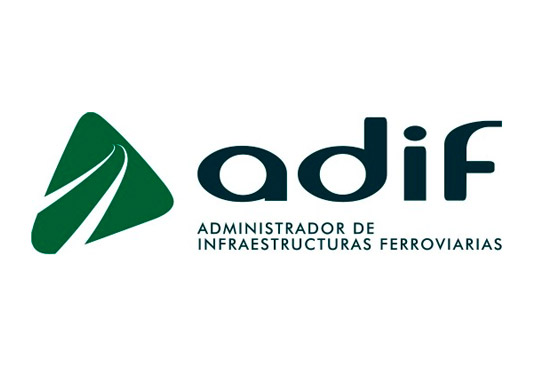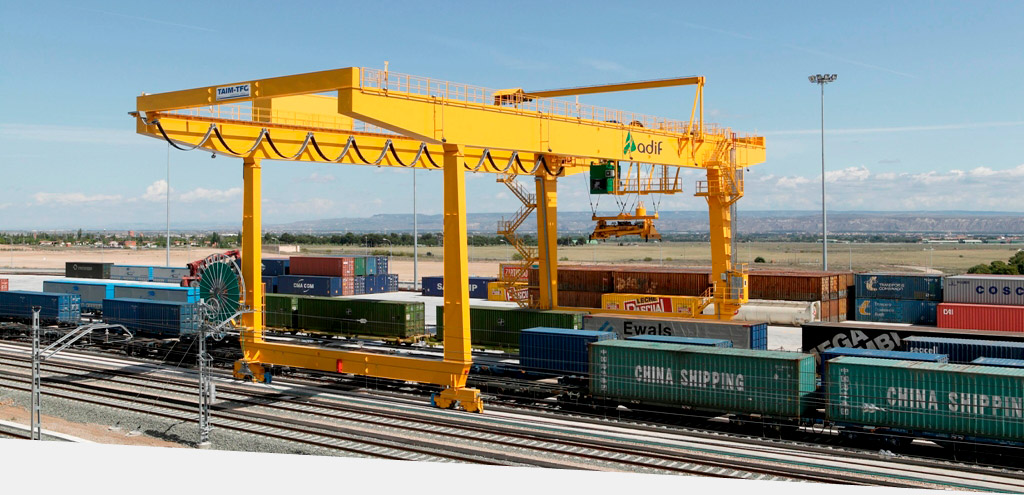 The PLAZA Railway Logistics Centre of Zaragoza
The PLAZA Railway Logistics Centre of Zaragoza started operations in June 2008. It is the largest cargo terminal in southern Europe, occupying a surface area of 755,000 square metres.
This Logistics Centre is included in the basic network of cargo facilities and is acknowledged a a hub for the Iberian Peninsula. A transport connection diagram is attached.
It is located 15 km from Zaragoza with direct access through the A.2 Madrid-Zaragoza dual carriageway, on a plot of land parallel to the Madrid-Barcelona high-speed line. It is next to Zaragoza Airport and PLAZA, the largest Industrial Park in Europe.
The Centre has the following facilities:
- 16 remotely-controlled, electrified tracks measuring 750 metres, to process goods trains.
- 290,000 m2 available for the future development of logistics activities.
- Loading and unloading area of 37,000 m2 for the modal interchange of goods with five tracks to process container trains of up to 750 m and another 600 m track for conventional cargo trains.
- Two buildings for commercial offices, covering a total surface area of 1,600 m2, equipped with the basic services and a car park.
- Parking for trucks and semi-trailers.
- It has a 40-tonne gantry crane, two mobile cranes for 45 and two shunting locomotives for modal exchange and handling. A loading/unloading capacity of 150,000 UTIs/year. Plus 3,300 TEUs of storage.
- It provides services such as access control, a perimeter wall, lighting, remote operation, a fire-fighting system and CCTV.
- Customs service
Up until 2012, Adif provided direct services. In December 2012, a tender was announced for services management and marketing of the Logistics Centre of Zaragoza Plaza. The goal was to motivate public-private participation through operators that directly provide services for the activities involved in railway transport and the cargo industry.
This contract was oriented towards a third-party service of providing intermodal transport units and other activities involving logistics for cargo transport by rail. In June 2011, the tender was awarded to the company Noatum Rail Terminal Zaragoza, for management at its own risk.
CONTACT INFORMATION
Railway Logistics Centre of Zaragoza Plaza
Carretera Base Aérea s/n
50197-Zaragoza
External phone: 976764275
Ext. fax: 976764276
E mail: zazinformacion@aena.es