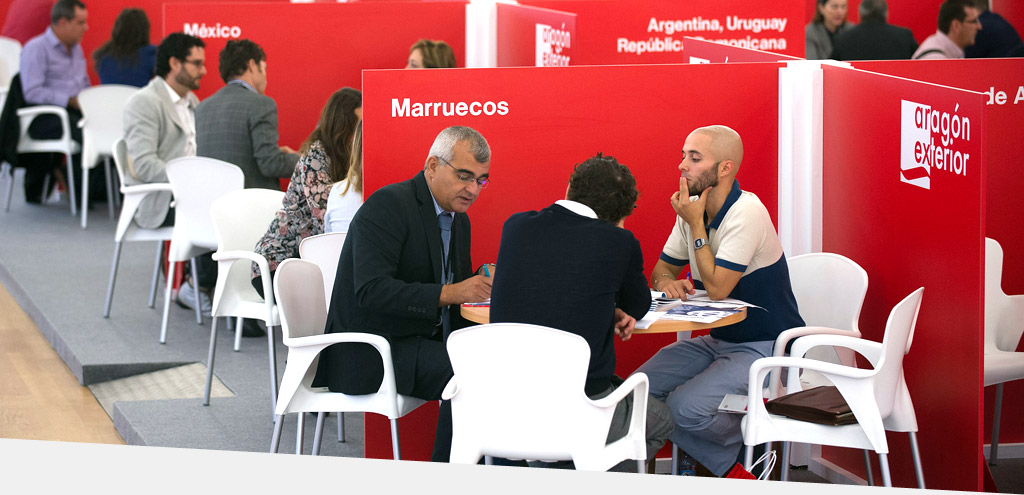 Professionals with international experience
Aragón Exterior (Arex) is a company of the Aragon Regional Government, assigned to the Aragon Public Business Corporation, aimed at the internationalization of the Aragon economy. It supports overseas promotion of companies of the Autonomous Region and attracts foreign investment to the region. The team is made up of professionals with international experience who specialise in different fields of business.
To attract foreign investment to the autonomous region, Aragón Exterior focuses on promoting the region, evaluating and participating in investment projects, and increasing the loyalty of foreign companies doing business in the region. The main target sectors are logistics, automation, ICT and shared services.
The internationalisation department provides support to companies from Aragon in their international expansion processes, in terms of both structural aspects such as human resources, product adaptation, marketing, administrative management, and commercial aspects. To do this, we rely on a network of expert consultants in over 100 countries.
CONTACT INFORMATION
Avenida de Ranillas 3A, 2ª A,
50018 Zaragoza, España
Telephone: +34 976 22 15 71
Service for export companies:
internacionalizacion@aragonexterior.es
Service to help attract overseas investment:
invest@aragonexterior.es