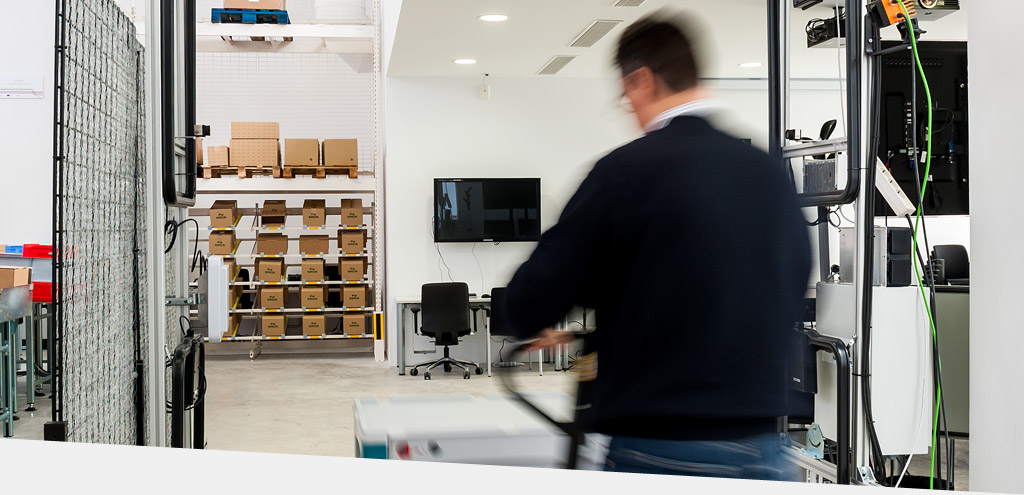 A benchmark in research and technological innovation
ITAINNOVA is the Aragon Institute of Technology, a public centre run under the Innovation, Research and University Department of Aragon's Autonomous Regional Government, acknowledged by the Ministry of Economy and Industry as a Technology Transfer Office.
It aims to offer useful solutions produced through its lines of research and innovation, which transform and accelerate the technological processes of businesses and deal with new challenges to society.
ITAINNOVA provides companies with research and development services in technological innovation to reinvent new projects, services and processes. It directly assists and guides them in all of their projects to achieve long-lasting relations on the path towards excellence.
It also analyses market needs and creates R&D solutions to improve the competitiveness of companies, transferring their knowledge and contributing to sustainable growth and improvement in society.
ITAINNOVA covers 15,000 square metres and has five unique infrastructures between its Zaragoza and Huesca offices. The main office is located in the Rio Ebro Campus of Zaragoza. The Huesca offices are in the R&D&I building of the Walqa Technology Park (Huesca). These offices have five unique infrastructures: the Audiovisual and Logistics Demonstration Centres (CDLog), the lift testing towers, the semi-anechoic chambers for EMC tests and MAST equipment.
Services:
Technological innovation projects targeted at companies, technologists, institutions and organizations, entrepreneurs, start-ups, education professionals, etc.
Metrology, digitalization, rapid prototyping and laser cutting technological services.
Mechanical, chemical, climate, electrical, noise and vibrations, calibration laboratory services.
Training and technological qualification services
Technological capabilities:
Materials and components.
Industrial processes.
Mechatronics.
Electric power systems.
Technology (ICT).
The main line of logistics work is "Advanced Planning applied to production, transport and logistics", and its most outstanding features are process improvements through data analysis and simulation, as well as "Kajal" solutions. IITAINNOVA has technological solutions to handle the full supply chain, facilitating Big Data processing to improve production, transport and logistics with a Logistics 4.0 perspective.
Kajal Forecasting: Forecasting demand through dynamic selection in estimate models.
Kajal Scheduling: Dynamic planning for optimisation in the use of resources in logistic processes.
Kajal Warehousing: Systematic method to analyse storage processes.
Kajal Inventory: Advanced inventory planning based on optimisation techniques for high and low turnover references.
Kajal Simulation: Virtual modelling of logistics processes for decision-making in design.
Kajal Routing: Dynamic, "customised planning of distribution routes and networks.
Kajal Supply Chain: Virtual modelling of logistics processes for decision-making in design.
Since 2013, ITAINNOVA also manages the Public ITC Demonstration Centre in Logistics, which is unique in Spain and is financed through an agreement between the public Network entity and the Department of Innovation Research and University of the Aragon Regional Government. The Centre aims to be a meeting point between ITC companies offering technology and companies in the logistics sector demanding solutions to increase the productivity and competitiveness of their products and services.
CONTACT INFORMATION
Zaragoza Office:
C/ María de Luna, nº7-8. Pol. Actur
50018, Zaragoza
Telephone: + 34 976 010 000
Huesca Office:
Edificio I+D+i, Parcela 29, Parque Tecnológico Walqa, Ctra. Zaragoza, N 330, km. 566.
22197 Cuarte, Huesca
E-mail: info@itainnova.es
www.itainnova.es